Everyone's talking so much about the Olympics, and Great Britain's gold run, that they've forgotten about another of GB's gems that's going on right now – the Edinburgh Fringe Festival. London's not the only capital to have seen a sudden influx. But while we've got all the athletes, Edinburgh's got all the thespians.  I greatly enjoyed Kensington Garden's theatrical/literary crossover of The Lion, The Witch and The Wardrobe last week, and it's so fun living the story of one of your favourite books through a different medium. So, for those bookworms lucky enough to be enjoying the sights of Scotland's capital, here are some of the more literary-inspired shows to sink your teeth into.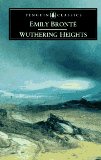 Notoriously hard to adapt, Emily Brontë's Wuthering Heights hasn't yet had that one definitive adaptation that left all others in its wake. Despite the best efforts of Laurence Olivier, Ralph Fiennes and even the glorious Tom Hardy, the ultimate portrayal of Heathcliff in particular has remained elusive. Having another crack at it this month is Cardiff University's theatre company. More here…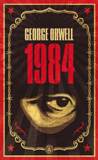 One book that hasn't been tackled by filmmakers and playwrights quite as much, on the other hand, is George Orwell's Nineteen Eighty-Four. Possessing a highly interior narrative, it's certainly a hard book to approach for the stage. Yet with the massive popularity of dystopian fiction, it certainly seems the time is ripe for another attempt. Home-grown and highly successful at UCL, the production is now being taken to the Fringe.  More here…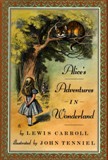 Hot on the heels of Tim Burton's 2010 box office smash Alice in Wonderland, a US High School will attempt to capture the childhood charm of Lewis Carroll's Victorian classic. But will anything really ever match up to the Disney film? More here…
Even if you're not able to catch one of these new takes on old books, there's still Joe Wright's film adaptation of Anna Karenina (if you can hack another Keira Knightley period drama) and Baz Luhrmann's The Great Gatsby to look forward to in the coming year. Since no book adaptation will ever quite live up to its source material, it's comforting to know that everyone will keep on trying.
Juliet Eales, currently doing work experience at A&B