After seeing the Shanghai Ballet's production of Jane Eyre, I've been keeping my eyes open for more dance adaptations of literary works. And I didn't have to wait long. A ballet based on the life and works of Virginia Woolf, titled Woolf Works will premiere next year, forming a central part of The Royal Opera House's 2014/15 season.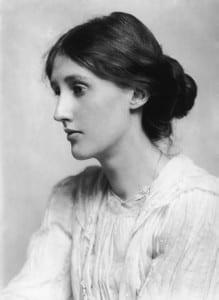 I'm not sure how they'll do it, but I'll be interested to see. It will draw on Mrs Dalloway and other works – hopefully To The Lighthouse. They've certainly set themselves a challenge:
'She had the perpetual sense, as she watched the taxi cabs,
of being out, out, far out to sea and alone; she always had
the feeling that it was very, very, dangerous to live even one day.'
– Mrs Dalloway
Try and interpret that through dance!
Sophie Robinson, Editorial Administrator