Let's not forget there are MANY writers inspired by the sea…
This weekend I strolled along the Southbank which is celebrating the Festival of Britain and the atmosphere was buzzing. There's a beach bar, a small fun fair, a temporary mini croquet court, a sandpit for children to play in along a good portion of the waterfront railing, and on the Queen's Walk (infront of the Royal Festival Hall) is a row of 'themed' beach huts, inspired by artists or offering a taste of larger exhibitions elsewhere.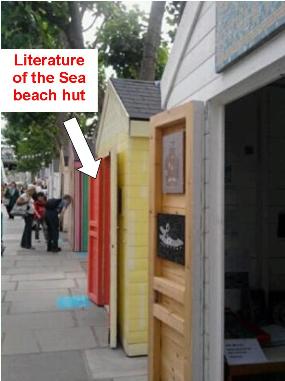 One beach hut which caught my eye was the one entitled Literature of the Sea, curated by Lemn Sissay as exhibited as a partnership project to the recent Festival of
Literature of the Sea in Southend on Sea.  The hut included a rather forlorn looking armchair and a bookshelf featuring a mix of novel and factual books, both new and second-hand, about the sea.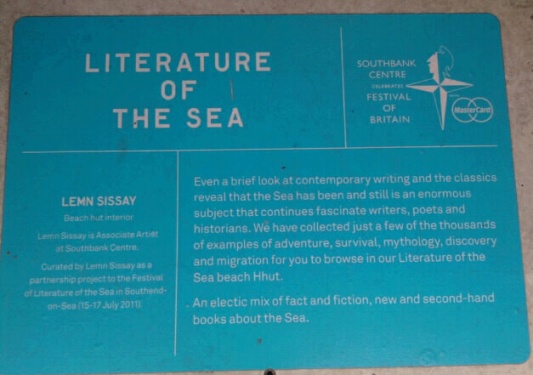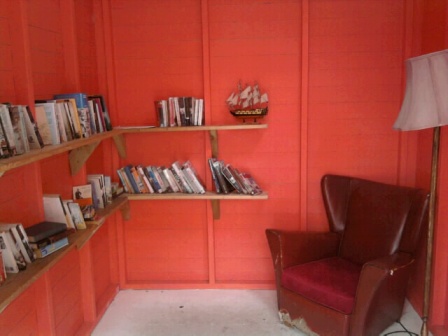 Now I couldn't help but step in and browse the shelves and must admit was a little disappointed with the diversity of this small collection. Now I appreciate that this was only a representative exhibition – and the Southend on Sea would no doubt have featured an interesting and comprehensive study of sea-inspired fiction. But why have so many Patrick O'Brian novels on display, when you are shouting about the thousands of other good sea writers out there. I have a mind to head back down to the Southbank beach hut this week, and stealthily add in a book from David Donachie's John Pearce series… just to make a point.
Chiara Priorelli, Publicity & Online Marketing Manager