The Guardian have done something of a real public service, in my humble opinion, with their recent article on the best summer reads and where to read them. We're now in the thick of that time of year when, whether it's your Kindle or your suitcase you're filling with books, some recommendations don't go amiss. Particularly if they can add something to the atmosphere of the place you're visiting.
My three summer read recommendations with a location tie-in are: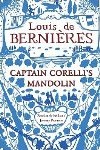 Captain Corelli's Mandolin. A girly holiday to Kefalonia in 2003 may owe more than a little to this book which I loved and started my growing love of Greece. The fact that I had my copy annotated by Louis de Bernieres with suggested spots to visit on the island was also an incentive!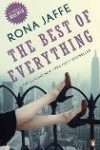 The Best of Everything by Rona Jaffe. I wish I had read this before visiting New York. The stories of a group of working girls in the late 1950s blended just enough glamour with gritty reality.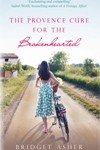 The Provence Cure for the Brokenhearted by Bridget Asher. I now course, want to spend a summer in Provence and have been Googling the village Puyloubier, where this book is set. The author apparently based the character Julien's family home on the real-life B&B, La Bastide de Richeaume and I am now envisioning myself spending a nice week in Chambre 3…
This year, however, I will be stay-cationing, between home for some much needed DIY and Wales, somewhere near Hay-on-Wye I believe, but geography was never even a point for me, let alonea strong one. Any recommendations for that part of the world gratefully received!
Lesley-Anne Crooks, Sales & Digital Manager