Jekyll and Hyde – one not to watch alone
Reading Robert Louis Stevenson's The Strange Case of Dr Jekyll and Mr Hyde, alone in a damp student dorm with single-glazed, rattling windows on a Newcastle winter evening, is a thrill I'll never forget and will soon be reliving (in London this time but still with single-glazing). I'm so excited to hear author and comedian Charlie Higson is writing a drama for ITV based on Stevenson's Gothic classic.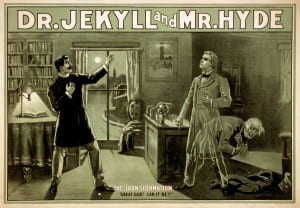 It's set to be a ten-part science fiction thriller, set in the 1930s London, following the story of Dr Jekyll's cursed and troubled grandson. I can't wait!
Lydia Riddle, Editor