A&B receive constant reminders of how lucky we are to work in beautiful Fitzrovia.
Highlights for us include the miniature ice cream van in Fitzroy Square on summer afternoons (it's really got to be the smallest in the world), working within very close proximity to some of the best restaurants and cocktails bars in the capital, and getting our daily constitutional by taking the stairs at Warren St. station (gruelling – you have been warned).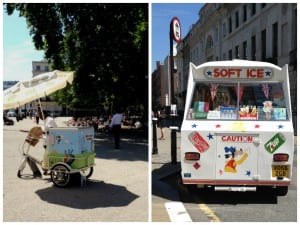 Fitzroy Square in sunnier climes…
Other Fitzrovian attractions, if you're looking for reason more than ice-cream, include connections to great poets and authors; Dylan Thomas, George Orwell and Virginia Woolf amongst them (find Virginia Woolf's blue plaque in the square), and cultural and historical events. The Smugglers Tavern, in Warren Street, was one of the pubs where the Great Train Robbery was plotted (click here for A&B's book on the subject).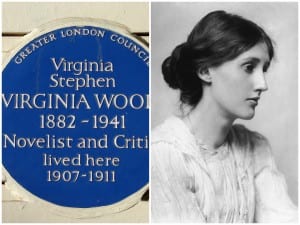 Read more on what Fitzrovia has to offer, and how it has changed over the years here. And give us a wave if you're passing by…
Kathryn, Publishing Assistant