Anyone spot the article in last week's Grazia, in which the magazine told us that literature is 'getting immersive' and that 'being a bookworm never felt so sexy'? "Well that's obvious", you say, "I've been immersed in books forever and even the word bookworm is enough to send a shiver down my spine".
But have you noticed that books have recently become the focal point of events that draw people together and encourage fun and games, rather than quiet, solitary library time?
Following the widely reported on 'Texan in  a Bookshop' (the man who caused  a social media storm when he got stuck over night in a Waterstones) and the subsequent Waterstones Sleepover,  it seems that booksellers/lovers everywhere have been thinking of ways to keep the fever around book events rising.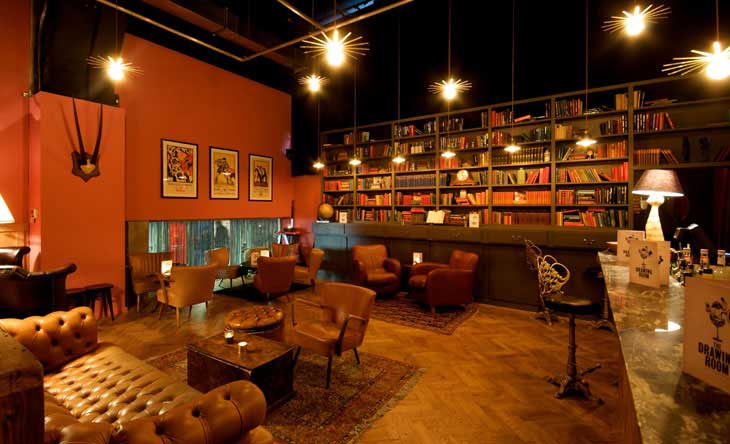 Visit the new Slow Reading book clubs, create your own, or take yourself along to a library bar like the one at Benugo, BFI Southbank. Keep an eye out for more events like Blurb's 'Unbinding the Book', which maximised, drew out and played upon the physicality of books.
Do you have any book events planned? Let us know what they are!
Kathryn, Publishing Assistant