In defence of fairy tales – FRIDAY GIVEAWAY
Yesterday there was a bit of a furore over comments Richard Dawkins allegedly made at the Cheltenham Science Festival about the 'pernicious' effect of fairy tales on children. Dawkins now says he was misquoted and that fairy tales are probably, on balance (10/10 for the eloquent, equivocating science-speak), 'beneficial', see Bookseller article.
Just as well, I don't think Dawkins would have liked being permanently cast as the Grinch who stole Story: see Stella Duffy's marvelous, impromptu, fable-inspired riposte yesterday to the 'clever man'.
What we can say with absolute certainty is that the world and his wife were vocal in their support of fairy tales. And it's with this in mind that we're running a spur-of-the-moment Friday giveaway on our Twitter and Facebook accounts.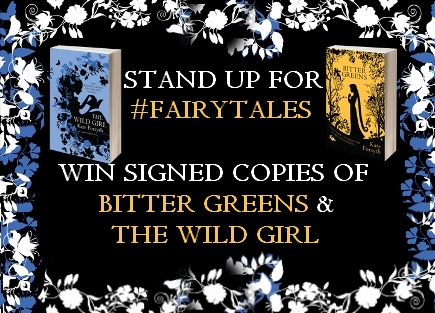 We're giving away sets of signed Bitter Greens and The Wild Girl by Kate Forsyth because they imagine further, beautiful, untold stories behind the fairy tales we know and love.
How do you enter?
On Facebook: 'like' today's post to be entered into the competition.
On Twitter: retweet our competition posts to put your name in the hat.
Good luck!
Click here to read our competition terms and conditions.