Did any one else read Sophie's blog post last week and agree that poetry tends to fall off the average reader's radar (and that we should probably make more effort to head to the poetry section next time we're searching out books)? Since then, it seems that the wonderful world of the interweb has been trying to point out to me that this really needn't be the case and from quatrain to villanelle, poems have been popping up around every digital corner …
First of all, I came across Motionpoems via Twitter. Motionpoems broadens the audience for poetry by turning great contemporary poems into short films. In 2008, animator/producer Angella Kassube animated a poem by American poet, Todd Boss. The results were so compelling that Boss and Kassube began introducing other poets to other video artists. A year later, a public screening at Open Book, in Minneapolis, drew a standing-room-only crowd of 150+ to see 12 pieces they dubbed Motionpoems… and a new hybrid form was born. Since then, motionpoems have appeared in mainstream media, blogs, YouTube, international film festivals and art galleries. Click here to see what you think.
Motionpoems is a great way of keeping poetry "relevant" – a discussion which I hear surrounding poetry a lot. It's also an original and beautiful way to interpret poetry and re-present it to those who perhaps haven't looked a poem since school. For now I'll be following Motionpoems via the web, but here's hoping they branch over to the UK soon enough.
Other lyrical hotspots include the Stoke Newington Literary Festival, which I visited at the weekend. There was an incredible amount of stuff going on in the programme, and much to help you rediscover your love of verse, from 'Well Versed: Poets & Sympathisers from The Morning Star' – a "smorgasbord of poetry, spoken word and comedy", to UCL professor Peter Swaab dicussing Edward Lear's nonsense poetry. Many of the events were also free.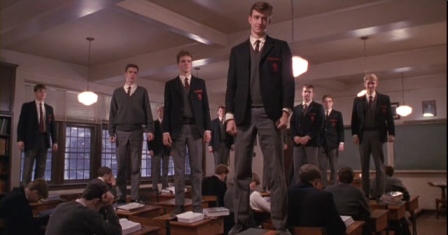 Finally, some weekly newsletter or other dropped into my inbox, to highlight that the classic, academy award winning film, Dead Poet's Society, was 25 years old last week. It was a contrast and a reminder that, a quarter of a century on, we're experiencing poetry in exciting, unfamiliar ways.
Kathryn, Publishing Assistant