How to make Pecan Pie (Happy Thanksgiving!)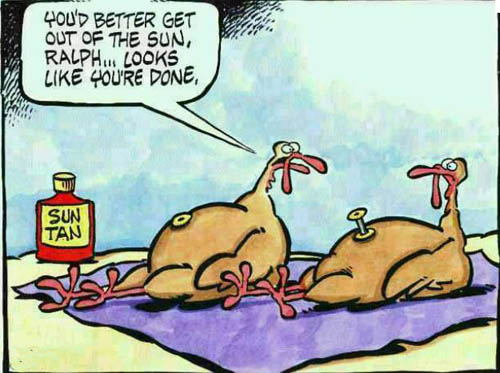 Today is Thanksgiving. And at home, my American mother has been busy since yesterday cooking up a storm which involves a turkey, a sweet potato casserole, a spinach-quiche-sort-of-thing, sautéed artichokes and an obligatory Pecan Pie. I'm salivating as I write this. The fact that my mother lives in Spain, will be cooking for Italian and South American friends, and the biggest foodie in the family (moi!) isn't going to be there, is beside the point (I'm not bitter, just hungry.) Thanksgiving is a wonderful excuse to get your loved ones round the dinner table, to give thanks for the good things in life, and you don't actually have to live in the States or be American to enjoy and partake in the festive meal.
You may not find the energy to cook a full blown turkey-bonanza on a school night (the Yanks do get a four-day weekend to prepare and digest) but if you want to at least get a taste of Thanksgiving, here's a recipe for Pecan Pie.  Because everyone's got time for pudding…
PECAN PIE
Ingredients:
Pastry dough
3/4 stick unsalted butter
1 1/4 cups packed light brown sugar
3/4 cup light corn syrup
2 teaspoon pure vanilla extract
1/2 teaspoon grated orange zest
1/4 teaspoon salt
3 large eggs
2 cups pecan halves (1/2 pound)
Preparation
Preheat oven to 180°C with a baking sheet on middle rack.
Roll out dough on a lightly floured surface with a lightly floured rolling pin into a 12-inch round and fit into a 9-inch pie plate. Trim edge, leaving a 1/2-inch overhang. Fold overhang under and lightly press against rim of pie plate, then crimp decoratively. Lightly prick bottom all over with a fork. Chill until firm, at least 30 minutes (or freeze 10 minutes).
Meanwhile, melt butter in a small heavy saucepan over medium heat. Add brown sugar, whisking until smooth. Remove from heat and whisk in corn syrup, vanilla, zest, and salt. Lightly beat eggs in a medium bowl, then whisk in corn syrup mixture.
Put pecans in pie shell and pour corn syrup mixture evenly over them. Bake on hot baking sheet until filling is set, 50 minutes to 1 hour.  Cool completely.
Serve with whipped cream or vanilla ice cream.
(Recipe taken from Epicurious)
Happy Thanksgiving everyone!
Chiara Priorelli, Publicity & Online Marketing Manager