Hostages – a new favourite?
Tipped as the new Homeland, Hostages (helpfully similar sounding), on Channel 4, is my new favourite winter drama. It began earlier this month with a stellar cast- Toni Collette playing a mother and doctor faced with a world-changing decision, and Dylan McDermott- portrayed as both loving father and terrorist, and whose identity as a 'goody' or 'baddy' we are yet to uncover.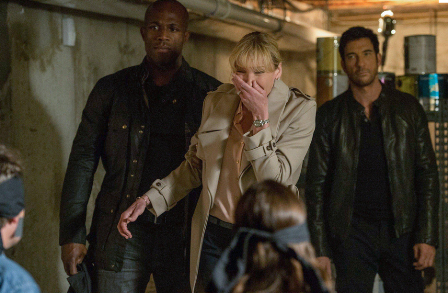 It put me in mind of a few of A&B's own thrillers– Laurie R. King's The Game (keep an eye out for new additions to the Mary Russell series, out next month) and Black Lies Red Blood, the exciting new release from Kjell Eriksson, due out in May (if you can't wait until then, click here for the rest of the blood tingling Ann Liddell books).
I'm looking forward to catching up on Saturday's episode two this evening…
Kathryn Colwell, Publishing Assistant