Hogwarts Casts a Love Spell
Just when you thought the Harry Potter franchise had done everything possible in the name of wizarding awesomeness: the theme park, the studio tour, the two-part theatrical production coming this year – think again.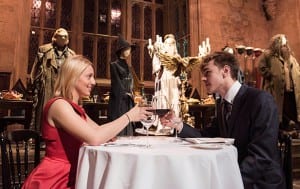 Following the success of the Hogwarts Christmas meal last month, couples can now book to have their Valentine's Day meal in the Great Hall at the Warner Bros Harry Potter studio tour, Watford. With a three-course meal, photo opportunity and decorations of flowers and candles, the organisers are truly laying out the red carpet – literally as well.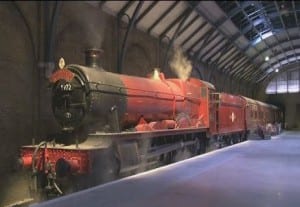 To top off this fantastic experience, guests will be treated to an exclusive post-dinner tour of the studios, which includes a tipple on the recreated Platform 9 ¾. I think it's safe to say now, that no matter what the occasion: Harry Potter. Fully expecting the Harry Potter Easter Egg Hunt to be announced shortly.
Kelly, Publishing Assistant