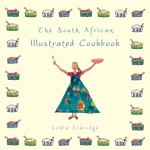 Today is Freedom Day – South Africa's National Holiday.  So, tonight I'm inviting a few of my South African friends over for dinner to celebrate – really just an excuse to impress them and cook up some recipes from  our new release The South African Illustrated Cookbook, by Lehla Eldridge.
On tonight's menu: Darling Evita's Dried Fruit Bobotie of Reconciliation (find the recipe in our book extract), served with Linzi's Pawpaw (I'm using mangoes) Avocado and Baby Spinach Salad (as pictured below), and instead of mundane bread, I'll offer the Splashy Fen Cheese Scones (a recipe Lehla got from Peter Ferraz of the Splashy Fen Farm in KwaZulu-Natal).
I bet you want to come for dinner too now… Sorry, my kitchen table only seats six.
But if you're inspired, let me remind you The South African Illustrated Cookbook is one of our Books of the Month (which means you get it at 25% off till the end of April). You know, with the World Cup coming up, you might want to practice preparing an array of South African dishes to impress your friends when they come and watch the footie. I'm just saying…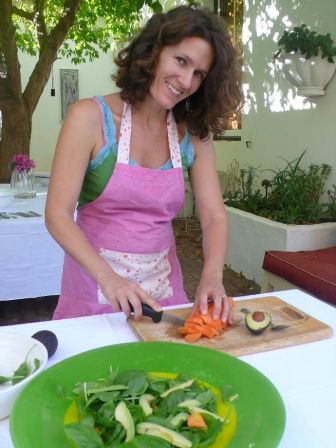 Chiara Priorelli, Publicity & Online Marketing Manager