Get Thee a Wife! (or The Search for a Literary-inspired Wedding Venue)
'Men are April when they woo, December when they wed: maids are May when they are maids, but the sky changes when they are wives.' As You Like It
My thoughts this past week have been on issues wedding-related: scheduling, planning travel and, of course, pondering frocks.  While my brain was in wedding mode I was surprised to hear that the Royal Shakespeare Society have only recently got in on the game of offering licenced spaces for weddings and civil ceremonies. I can think of a friend or two who would be tempted to hold their big day on the stage where some famous names have trod the boards, and it would certainly be a novel experience sitting in the 'audience' for it.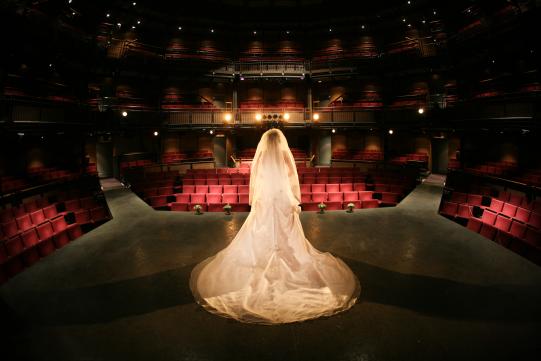 It made me ponder what other venues the discerning literary newlywed might consider for their wedding.  A daffodil-strewn lakeside (weather-permitting maybe next year…) for Wordsworth fans perhaps? Or on a darker note, maybe the ruins of Slains Castle would appeal to Bram Stoker or indeed Susanna Kearsley fans?
Do you have any literary-inspired venues to tie the knot?
Lesley Crooks, Sales & Digital Manager