From the Page to the Screen
While most people dread January as it means the end of the holidays, I am quite looking forward to the New Year because with it comes the film release of one of my favourite books: The Book Thief, by Mark Zusak. The book follows nine-year-old Liesel in Nazi Germany, who lives with a foster family as her parents were sent to a concentration camp. The book itself is narrated by Death and watches over Liesel as she finds solace in stealing books.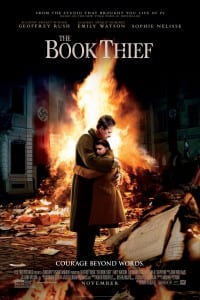 It's a great story and I can't wait to see it transformed on screen. Unless of course 20th Century Fox ruin it, then I shall be having stern words.
Are there any film adaptations you're looking forward to?
Sophie Robinson, Editorial Administrator