Friday Fun: Test your bookworm IQ…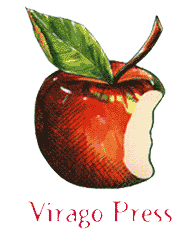 This year, Virago books celebrate forty years of championing women writers. To celebrate, author Sarah Waters has concocted a little quiz for us book lovers. Click here to see her list of forty quotes from some of Virago's classics, each one referring to a number between one and forty. I wonder how long she spent riffling through pages to find all those!
If you fancy yourself a bit of an expert on women's fiction, why not give it a go and see how many books you can correctly identify (no Googling allowed!) I managed eleven – a little disappointing, but when I looked at the answers there were a few that made me kick myself!
What's your score?
Sara Magness, Editorial Administrator