Foodie forces at work today
Today has been a bit of a food-themed day. Granted, seeing as my mind is generally food-obsessed, that probably doesn't differentiate it from any other day, but let's just say there were more external factors feeding into this today.
I spent my morning preparing extracts from The South African Illustrated Cookbook for House & Home magazine in Canada who have asked to featur a few of the recipes on their website. Which meant perusing the pages again and deciding that I should really try to make Katie's Grilled Line Fish with Gourmet Smoortjie (on p25) at my next dinner party. Partly so I can tell my guests the title of the dish and see who is the first person to say, "Smoo- what?"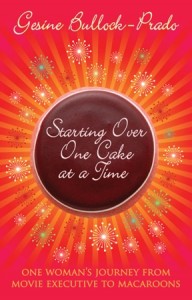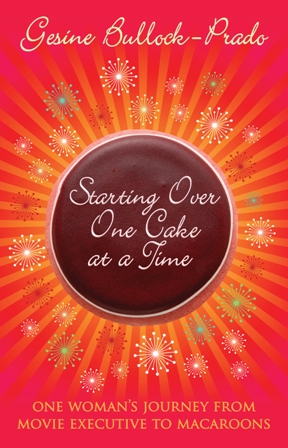 Then, fresh from the printers this week is the memoir Starting Over, One Cake at a Time, by Gesine Bullock Prado (Sandra Bullock's sister) and a copy has been propped up on my desk since, giving the area a splash of colour (isn't it beautiful?). But today, I  spent quite a bit of time rereading through it as I prepare for its forthcoming publicity campaign…where was that bit where she talks about her German mother's Zwetschgendatschi (plum tart) again?. And so inevitably, I found myself working (or rather indulging) in a book that is an ode to flour butter and sugar, and pays tribute to the childhood memories evoked by a warm piece of pie. This is why people want to work in publishing.
Then had a late lunch and found myself browsing an old issue of The Bookseller (which somehow landed on my desk this morning) featuring The Food & Drinks book category preview. The following books caught my eye:
Classic Italian Recipes, by Anna del Conte, Thai Street Food, by David Thompson, Babycakes, by Erin McKenna (only because I ordered this from the States back in March – and seeing as it's going to be published here, may I recommend her brownies recipe) and finally Movie Dinners, by Becky Thorn. This latter features recipes from favourite films – what a fun concept! – ideal for the movie-buff and foodie like me! And it prompted me to have popcorn as my post-lunch snack.
And then finally, have just ended my day with an online training seminar for Mailchimp – a rather brilliant newsletter service – and the example they used was an icecream company sending a newsletter about their new flavours. Cue mouth-watering text about fabulous flavours and a luscious picture of Burnt Marshmellow icecream.
Can you blame me if I'm now going home with an insanely large appetite?
Was it just me, or did anyone else find themselves the happy victim of foodie forces at work today?
Chiara Priorelli, Publicity & Online Marketing Manager