How much do you rely on technology to communicate with friends and colleagues nowadays? I'm going to guess it's a lot. But as I've noticed recently, there's a politics to these digital discussions, unchartered territory when it comes to kisses, smiley faces and sign offs – and that's before you've even visited the brave new world of Twitter.
The emoticon, or 'emoji' is a small digital image or icon used to express an idea or emotion in electronic communication. Confused?

It popped up in 1990s Japan, from the words e 'picture' + moji 'letter, character' and has been dividing opinion ever since. The media have recently picked up on the Marmite effect that emoticons are having – see below the front cover of last week's Stylist magazine.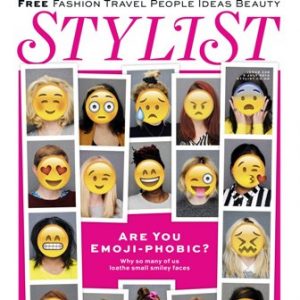 But whilst these articles are concerned with the place of the friendly emoji in emails and texts, I'm wondering what's going on with emoticons smiling out at us not only from emails and texts, but also from our favourite stories…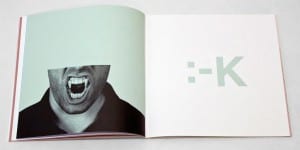 There's the emoticon alphabet book  (above) to help you get down with the basics of the emoticon, before you might like to move on to something a little more advanced. Reasearch associate Fred Benenson has used emoticons to translate the entirety of Herman Melville's Moby-Dick. Benenson and his team translated each of the book's six thousand four hundred and thirty-eight sentences three times. They then voted on the most apt 'sentences', with the best ones being included in the book. The confused face :/ best sums up my reaction to the first line…

What do you think?
(Please feel free to communicate your answer via the medium of emoji)
Kathryn, Publishing Assistant