Celebrating Childhood Story Heroes
The Story Museum in Oxford has had a great idea: celebrating childhood story heroes. The exhibition, called 26 Characters, features some of Britain's best-loved storytellers transforming themselves into the characters they loved as children.  Writers included are Anthony Horowitz, Terry Pratchett and Malorie Blackman. Although I think my must-see would be Neil Gaiman as a certain woodland creature . . .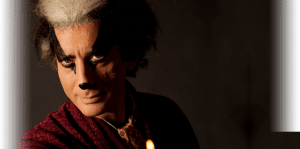 There's even the opportunity for you to dress up and have your photograph taken – who would you dress up as?
Sophie, Editorial Administrator.