Do you really know who wrote that book you're reading?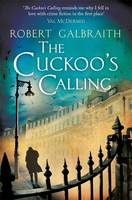 In an attempt to write without the pressure of Harry Potter hype, it was revealed this week that JK Rowling had published a crime novel under the pseudonym Robert Galbraith. The result being that reviewers had – in contrast to her previous venture into adult literature The Casual Vacancy – unwittingly judged the book on its own merit, and given it generally favourable reviews.
Literary anonymity is nothing new, however. Pen names have continually been an effective way for an author to separate themselves from their previous work, often enabling them to explore a new genre without affecting their reputation. Benjamin Black's crime novels are distinct from John Banville's literary fiction, despite having been written by the same person. Even when remaining in similar territory, authors and publishers have chosen to use pseudonyms: Stephen King adopted the name Richard Bachman to publish multiple horror books a year, and if you're a fan of Jack Ludlow, chances are you'll enjoy David Donachie, too…
Rowling's choice of a male name is interesting given the history of women writers who have concealed their gender: Louisa May Alcott first wrote as A M Barnard, Mary Ann Evans found fame as George Eliot, the Brontë sisters became the Bell brothers. Are we still ingrained in the idea that a male writer will be taken more seriously outside the romance genre? Surely Rowling's phenomenal success as a fantasy writer, even after we knew that 'J' stood for 'Joanne', suggests that our preconceptions have changed.
So do you really know who wrote the book you're reading? The Guardian's pseudonym quiz tests your knowledge of the fictional names of fiction writers. See if you can do any better than my 'promising' 6 out of 10.
Sarah Johnson, currently doing work experience at A&B