Discovering Columbia Road Market
I'm a west Londoner but I have to admit to a real love for the east end of town. This past weekend I visited a friend near Brick Lane who took me to perhaps my favourite part of London, Columbia Road Market. It took me a while to get there, arrived quite late at 1pm, but oh my word is it worth it!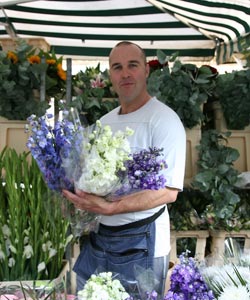 While the rest of London is grey and, I'm sorry, quite miserable, this tiny little street of flower sellers is the most colourful part of town, especially with all the spring blooms. And the best part about getting there so late is that the sellers are packing up shop and wanting to get home so you can get real bargains. I bought 20 beautiful long stemmed white roses for £5, a tray of snowdrops for £4 and a beautiful potted hydrangea for £3 ('If you ain't got £3 you may as well go home!' was the stall owner's straightforward pitch.) At that stage I realized I'd have to cart it all back home again so restrained myself from buying any more.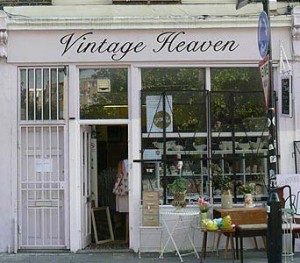 But flowers aren't the only drawing card. The road is flanked by quirky little shops, most only open on weekends, like the very pink boutique The Powder Puff Girls, Vintage Heaven – where you can pick up beautiful mirrors and knickknacks or stop for a cup of coffee and cake, and The Garden Shop for unusual gifts.
We ended a very special Sunday with an absolutely delicious lunch in the upstairs dining room of The Luxe, the baby of John Torode (of TV's Masterchef). I didn't think he was the sweet-tooth of the two masterchefs but his blueberry cheesecake has got to be the most delicious dessert I've ever tasted.
Now, how to convince my other half to move east…
Lara Crisp, Managing Editor