Childhood memories are important to us all and are a topic covered widely in literature. From the happy to the sinister, recollections of sensations, people, places and life-changing events weave in and out of many great stories.
Our childhood home holds fond memories for many of us, as Caroline McGhie explored in an article for Telegraph property, recently. 'Nothing is more potent than memories of a childhood home. The sun was brighter then, the apples sweeter, the fireside warmer. Experiences were more intense'. This reminded me of the words of Angela Thirkell in her wonderful, nostalgic memoir, Three Houses.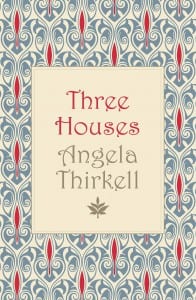 'There is always in our minds the hope that we may find again those golden unhastening days and wake up and dream'.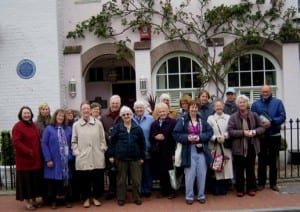 Above: Thirkell society outside one of the Three Houses – North End House in Rottingdean
Thirkell recalls in rich detail the three houses in which she grew up and the childhood memories their walls contain. Focusing first on 'The Grange', where her grandfather, the celebrated Pre-Raphaelite painter Sir Edward Burne-Jones, set the cultivated tone, Thirkell also reminisces over her parents' home in Kensington Square and the Burne-Jones seaside retreat, where Angela's cousin, Rudyard Kipling, lived across the green. Her elaborate portraits of the three houses and the lives within provide an invaluable insight into late Victorian life, while the personal recollections of Thirkell's famous grandfather reveal a loving family man behind the renown.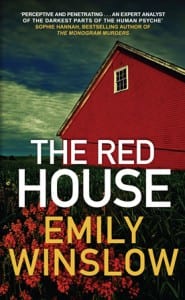 I'm looking forward to the launch of Emily Winslow's The Red House, this Thursday. In the book we're fed memories from the protagonist's childhood, wandering through the streets and colleges of Cambridge, and so Heffers bookshop – right in the centre of Cambridge – will provide the perfect setting for the launch, as we walk through some of the memories Imogen describes.
Kathryn, Publicity and Sales Executive