An older and wiser Sherlock hits the big screen
Can you imagine how the unbeatable Sherlock Holmes will cope as he reaches his elderly years and has to face the mundane battles, such as memory loss and dementia, as well as coming up against the fantastical criminals in his day-to-day detective work?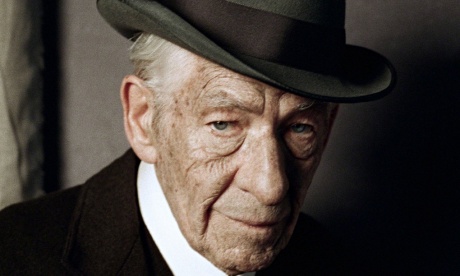 New film, Mr Holmes, directed by Bill Condon offers a vision of Sir Arthur Conan Doyle's detective living quietly in retirement in Sussex, keeping bees. Sir Ian McKellen stars as the great sleuth himself.  The film is about crime, but also about age, unreliable memory and the power of the past.
Watch this space for  Sherlock Holmes and the Lady in Black by A&B's brilliant author June Thomson, out in July 2015. June's latest pastiche jumps forward to Holmes' retirement where he has turned his attention to his beekeeping hobby. But Holmes cannot resist the allure of a mystery as tantalising as the Woman in Black for long . . .
Read the full article here: http://www.theguardian.com/culture/2015/feb/08/sherlock-film-mr-holmes-ian-mckellen
Lydia Riddle, Editor