This week has seen some cosmic element pulling all manner of Nordic things into my life.
I discovered COS (Collection of Style) on Regent Street, the new sister store of Swedish chain H&M (full of sleek, classic but modern styles that don't break the budget); every interior of a house I've seen (and loved) in the home section of magazines have ended up being owned by Scandinavian designers – like Henriette Staibs of www.defireaarstider.dk, Josephine and Andreas Persson of www.inmyhouse.se and Hanne and Søren Berzant of www.mynord.com (I adore their children's duvet cover – pictures below – the Nordic take on a teddybear print!); a friend of ours announced that he is planning to run the The Midnight Sun Marathon in Tromsø, Norway, this summer (anyone else game?); now that I've finished watching the whole series of The Sopranos, am being urged to get the box set of The Killing; we had our first website order from a reader in Denmark yesterday (wanted the latest books in the Morganville Vampire series) and I just received a cutting from the Yorkshire Gazette and Herald with a review of our Sweden-set crime novel The Hand That Trembles, by Kjell Eriksson: 'A gentle, Probing mystery where the characters are engaging but always appear to have a solitary nature…This entertaining book is in the same vein as the Baltic crime novels that have proved so popular in the last few years.'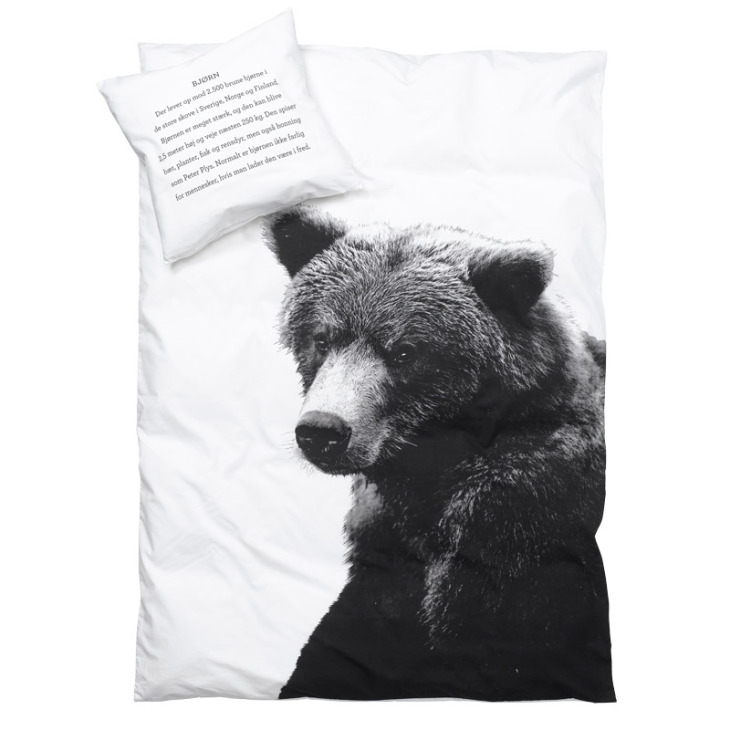 I'm all for this Nordic twist mind you – it may help me to get through the post-Christmas blues, January chill and general routine of life by pretending I'm living somewhere in Scandinavia for a change.
Chiara Priorelli, Publicity & Online Marketing Manager