The Complete Works of Shakespeare (Abridged) reviewed…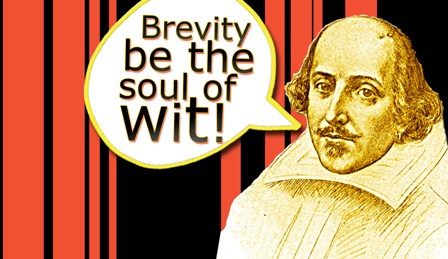 As I've mentioned before, one of my New Year's resolutions is to make the most of London by exploring some of the city's interesting places and events. So when I received an e-mail advertising discounted tickets for Shakespeare's Complete Works (abridged), I thought: Perfect! I will be exploring London's theatre scene, and also nurturing my love for all things Shakespeare. And then I realised that the play is an attempt to fit the entirety of Shakespeare's works into 90 minutes, and it got more interesting.
To be honest, the start of the night did not go well. When I arrived at the New Red Lion Theatre, I realised it was in fact just a tiny pub with a stage at one end. While waiting for a friend delayed on the Tube, I sat at the bar and watched the three young actors rehearse certain scenes; that was interesting to see, but I sort of felt it might ruin my enjoyment of the play itself. And when the real production began, I have to admit that I was contemplating sneaking out the back door and fleeing to a nearby pub. The play's beginning – a shortened Romeo and Juliet – was unfunny, and a bit annoying.
But then, at some point not too far into the play, things suddenly picked up, and the hilarity began. The majority of the production was in fact very funny, and considering the actors had only just graduated from university, they were terrific. I particularly enjoyed their overview of Shakespeare's comedies, where they essentially fit sixteen plays into one ridiculous plot. And their abridged Hamlet was perhaps the best; in the end, they managed to summarise the play in about twelve seconds.
So if you're a Shakespeare fan and fancy a couple of drinks and some laughter, I'd very much recommend going to see this show. Just follow my advice: don't flee before Romeo and Juliet is over, and don't sit in the front row unless you're very, very brave…
Sara Magness, Editorial Administrator