A night of storytelling in swish surroundings
I do like putting on an audiobook from time to time, although it isn't my go-to reading format. But it's rare these days that storytelling is an event, a night out, which is why the mention in a weekend paper of Pin Drop Studio jumped out at me.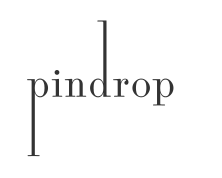 The Pin Drop Studio hosts authors and actor reading from contemporary and classic short stories in interesting and often glamorous locations. Coming up in April, Man Booker judge AC Grayling is the focus of a night in Bloomsbury. I admit to feeling very disappointed that I hadn't heard of them back back in the autumn: Julian Barnes and actor Russell Tovey in Dr Johnson's House would have proved an irresistible combination. As a side note, if you haven't yet seen Russell Tovey in the extremely funny Him & Her, you are missing out. Fact.
I will be checking out Pin Drop's upcoming programme with interest.
Lesley Crooks, Digital & Online Marketing Manager