Jane Eyre: The Book that Just Keeps Giving
How many of you had to study the same text at school year in year out? I suppose English teachers fall back on the classics for a reason. But Jane Eyre was amongst those that I never grew tired of studying and similarly, as an adult, I love watching a brand new TV/film production when they're inevitably rolled out every year or two. I think my favourite- certainly the one that sticks in my mind- was the 2006 series starring the fantastic Ruth Wilson and Toby Stephens. Ruth Wilson has such a brilliantly haunted look that worked exactly in tandem with how I imagined Jane to be.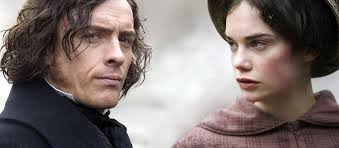 I've just seen another great adaptation of the old time favourite, this time in the format of a new graphic novel, retelling the story. Jane, the Fox and Me follows Helene, an archetypal graphic novel misfit, who finds solace from her bullies, in Brontë's classic. The illustrations are beautiful and, mirroring the text, fade from shades of grey into colour, as the story unfolds and both Jane and Helene grow. I can't wait to search out a copy to add to my shelf. Take a look at some of the illustrations from Jane, the Fox and Me by Fanny Britt and Isabelle Arsenault (£15, Walker Books), below.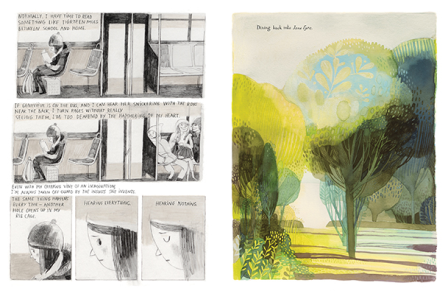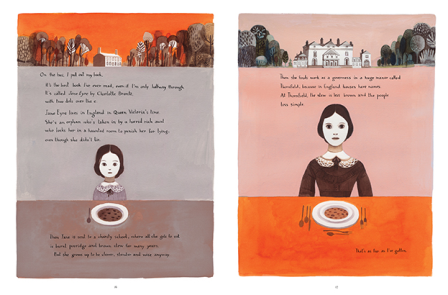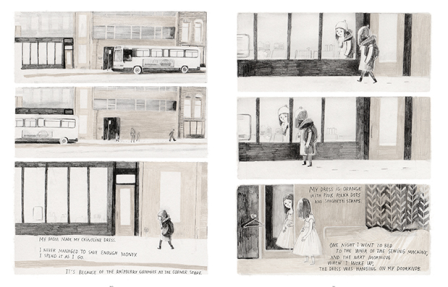 By Kathryn, Publishing Assistant