A Day in the Life of a Writer
Do you ever wonder what the working day of a full-time writer might look like? Or perhaps you write yourself, and have some peculiar routines that help get you in the mood? Recently I came across an article on the daily routines of famous American writers, and some of their confessions fascinated me. Take Joan Didion, who reveals: 'Another thing I need to do, when I'm near the end of the book, is sleep in the same room with it. […] Somehow the book doesn't leave you when you're asleep right next to it.'
So maybe replacing your teddy bear with a nice cuddly manuscript would help your writing along? Or perhaps some might prefer Kurt Vonnegut's method – part of his writing process is to 'numb my twanging intellect with several belts of Scotch and water'. Ah, a good old traditionalist.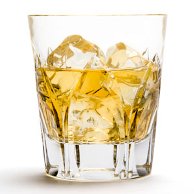 I also have to include part of the extract from Jack Kerouac, partly because behind the scenes of this blog there has raged an ongoing debate between myself and my older brother, who regularly reads my posts. I'm not a huge fan of Kerouac (which I may have mentioned just a few times), while my brother counts him as one of his favourite authors. So I cannot resist the urge to add this to my side of the argument:
'My superstition? I'm beginning to suspect the full moon. Also I'm hung up on the number nine though I'm told a Piscean like myself should stick to number seven; but I try to do nine touchdowns a day, that is, I stand on my head in the bathroom, on a slipper, and touch the floor nine times with my toe tips, while balanced. This is incidentally more than yoga, it's an athletic feat, I mean imagine calling me 'unbalanced' after that. Frankly I do feel that my mind is going.'
Well, if you like your writers with a bit of crazy…
And finally, I must include the most important quote of the article, one which will inspire anyone currently wrestling with writer's block. As E.B. White quite rightly says, 'A writer who waits for ideal conditions under which to work will die without putting a word on paper.' So get writing! And perhaps let us know if you have any tips and tricks to help get the creative juices flowing…I think we need to hear from some UK authors as well as American!
Sara Magness, Editorial Administrator