Having spent a good few weeks of my autumn working away on Dr Dale's Zombie Quiz app, an accompaniment to his hilarious book Dr Dale's Zombie Dictionary, I feel like my eyes and brain have been attuned to the rather gorier tid-bits one finds on the internet, I'm attracting stuff like a magnet now! And when zombies are crossed with the idea of crisp, new stationery, then you've got yourself my blog for today. For instance, who could resist opening an envelope that came with this unpleasant image on it: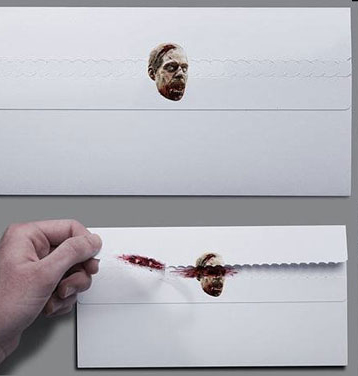 And who wouldn't take some grim satisfaction in getting the stapler perfectly lined up with the corner of this letterhead?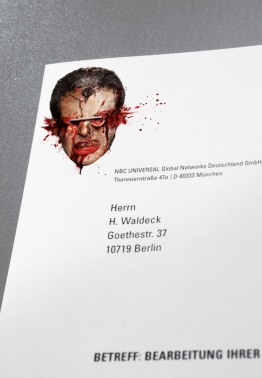 You can see the rest of this range of stationery here.
And for those of you somewhat spooked by the reappearance of zombies on the blog, get prepared! Dr Dale and the How to Survive a Zombie Apocalypse team will be running seminars at the SFX Weekender next week. Click here for tickets.
Lesley-Anne Crooks, Sales & Digital Manager