Yes, that's right, we're working in our pyjamas.
It's not every day you get to work at the office in your pj's. And it's not that surprising seeing as I kept having to fight the urge to curl up under my desk for a kip. But today, we could, and we did. So, give it up for some Red Nose Carpet fashion from the A&B office…
Publishing Assistant, Sophie, opted for a funky mix-matched outfit with floral pyjama bottoms from M&S contrasted by a stripey top from Gap. (It's fashion, Baby)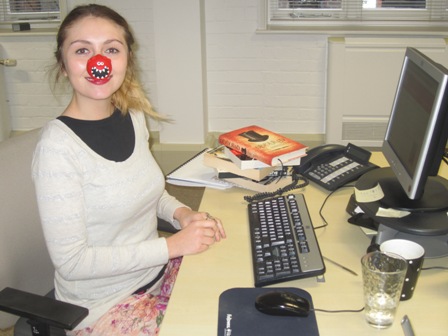 Sales & Digital Manager, Lesley, arrived with a fabulous combo featuring a DC Comics T-Shirt, flannel pj bottoms from La Senza, fluffy socks from M&S, all tied nicely together with a red dressing gown from Gap. (Toasty-warm style with a capital S)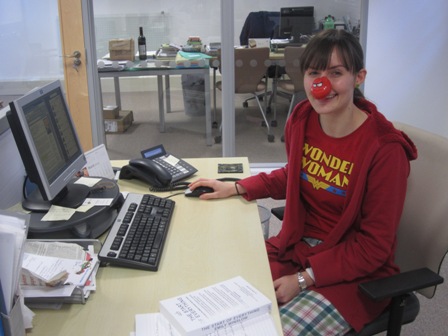 Art Editor, Christina, wowed the office in a super-chic onesie from OnePiece. (Who knew a onesie could look this good?)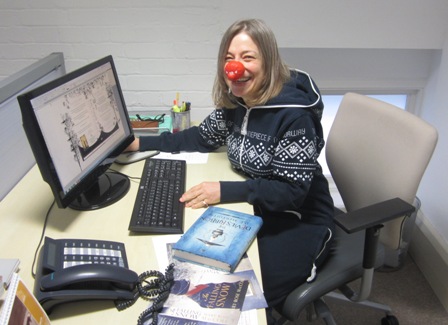 Editorial Administrator, Sara,  rocked the casual-trendy look with a two-piece ensemble featuring bright fleece checkered bottoms, off-set by a dark plain top from Top Shop (it's all about how you put it together…)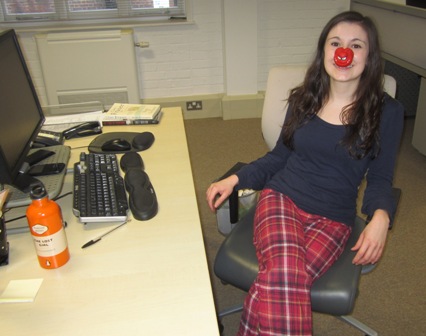 As for me, I went for a classic silk pyjama set from Massimo Dutti (thermal leggings from Patagonia, worn underneath, sold separately…)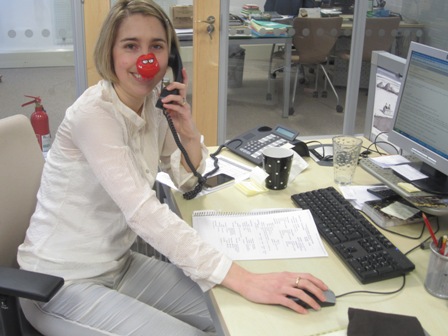 You can't say we didn't do our bit…   Happy Red Nose Day! To donate click here.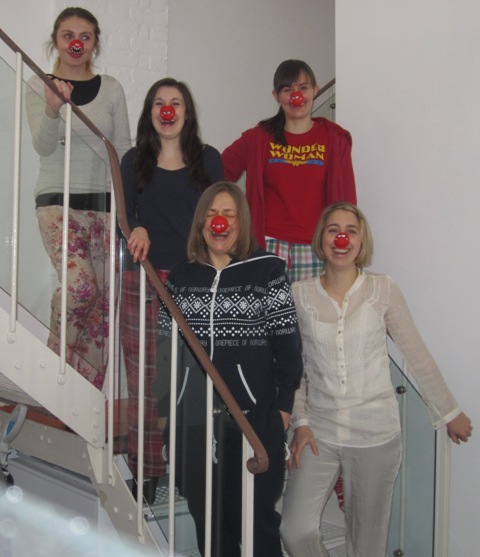 Chiara Priorelli, Publicity & Online Marketing Manager