What's better than playing with a toy train?
Did you like to play with trains as a kid? I certainly did.  Seeing as one of my favourite books as a child was The Little Engine that Could, the Christmas where Santa brought me a steam-engine-train-set remains a highlight in the memory bank of past Christmasses. I'd still get a kick out of one now.
So, as we enter the festive season, a time for nostalgia and childhood reminiscing, it's not surprising I have trains on the brain. But playing with trains needn't be a thing of childhood memories…
Edward Marston regularly delves into the world of the Victorian Railways in his bestselling The Railway Detective series, but he recently ventured to Didcot in Oxford, for a real-life Rail Experience Day. Together with his wife, and fellow crime author, Judith Cutler, they hopped aboard and got to drive their own steam train (pictures below).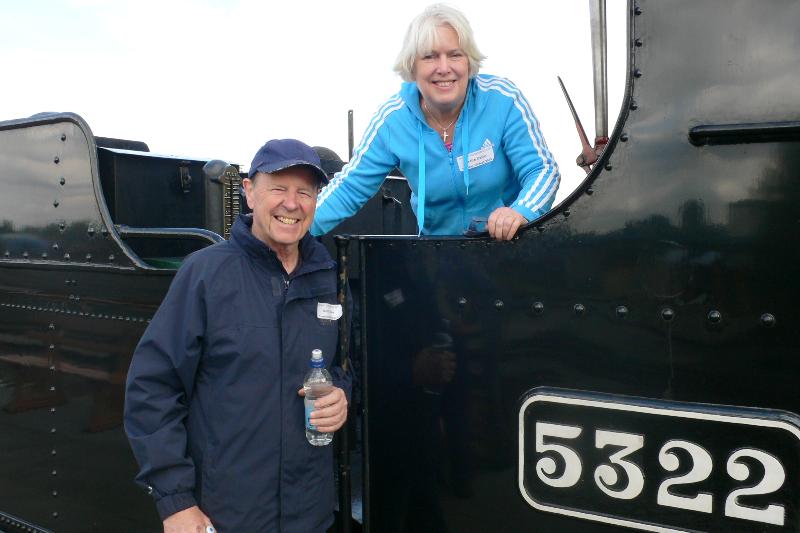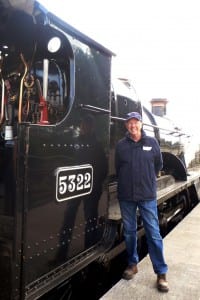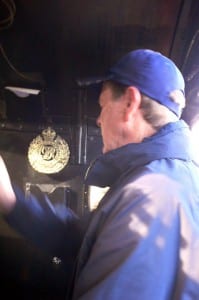 For the real rail enthusiasts amongst you, Judith told me the train was a GWR Mogul, 1917, number 5322, which actually saw service in France during WW1.  It also featured ("under a lot of locomotive make-up") in the film Anna Karenina, starring Keira Knightley. If you fancy enjoying a Rail Experience Day too, they are now taking bookings for 2014 here.
But why play on a train for a day, when you can own several? The Lappa Valley Steam Railway in Cornwall has gone on the market. Yes, you can own three train tracks with various trains including steam engines and diesel shunters names Zebedee, Muffin,  Arthur, 125, Eric and the Duke of Cornwall. Oh, and this comes with the stone-built engine house and ticket office (converted into a two-bed holiday flat), the disused silver mine which was why the train line was built in the first place back in the 1850s – as well as a café, crazy-golf course, adventure playground, boating lake, and brick maze. You know, just your average property.  Read more about it here…
And today, news is Old Station Cottage (previously Mangotsfield North Railway Station) goes to auction. It comes with an old goods van and steam train and various other railway paraphernalia but, most interestingly, is where actor Arnold Ridley (one of Susie's favourite actors) spent a night – a night which inspired him to write The Ghost Train.  Read more about it here…
Suddenly the idea of a little toy engine under the Christmas tree is looking far less exciting…
Chiara Priorelli, Publicty & Online Marketing Manager