We're very excited to be publishing L C Tyler at A&B next month and could not wait to show you this fab new Crooked Herring cover – hot off the press!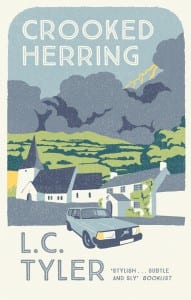 I'm a great fan of this one – it reminds me of weekend trips in the countryside in my Dads' Volvo. Those rolling, grey British clouds and sleepy churches are comfortingly familiar but I think that we're being lured into a false sense of security; anyone spotted there's a storm a-brewing..?
Also keep an eye out for a good stock of L C Tyler ebooks coming to a kindle near you just in time for Christmas. Oh go on then, we'll show you one of those too…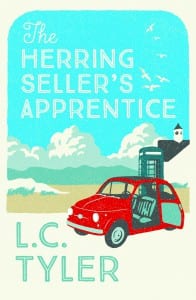 Beautiful, aren't they?!
Kathryn, Publishing Assistant