Wednesday Cover Story: Unforeseen misinterpretations…
I was browsing through The Bookseller earlier this week and my eyes happened upon the thumbnail for the cover of Foursome, by Jane Fallon. The American Kindle cover, to be exact – which is pictured below.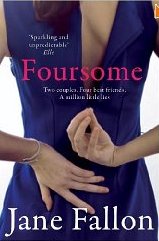 And, I stopped to look at it because, and this can only be due to my half-Italian blood, but I was drawn to that pinched hand of hers…  My brain did not register that I was looking at the image of a woman from behind, and that her pinched hand was pulling on the zipper of her dress. No.  My initial thought was that the woman was gesturing at me in a manner frequently adopted by Italians in conversation, and hence the unzipped back and shoulder blade had morphed to an oddly low cut dress revealing a hint of a breast. It took my brain about 6 seconds of more careful scrutiny to rejig my initial perception.
And lest you think I've started on the mulled wine a little early this year… my attempt to look for ways to explain to you why I mistook that pinched hand for something it wasn't, came up trumps. Here's another book cover that helpfully shows the similarity. (Just switch the hand around)
Now try and tell me I must have been crazy or inebriated. I must say, I prefer the alternative cover design  (sported by the paperback and UK Kindle) which is similar but less likely to confuse anyone: no Italian gestures in sight.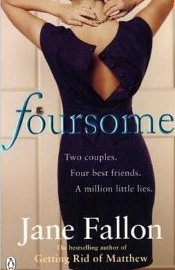 Chiara Priorelli, Publicity & Online Marketing Manager