Wednesday Cover Story: Triple delight from the printers
We're always a little excited when a new book comes in from the printers. It's a bit like Christmas. The box arrives, everyone gathers round, there's a hint of trepidation as the box gets opened (will we like what's inside?) and then usually, luckily more often then not, there's a collective "Oh, lovely – that looks fab!". Well, here are the latest three titles to come in from the printers…
A Bespoke Murder, by Edward Marton, the first in his brand new Home Front crime series (don't miss our pre-publication offer). Now, when I'd seen the cover on screen I have to admit I wasn't sure about the orange. But when the real thing came out of the box – oh it works. It SO works.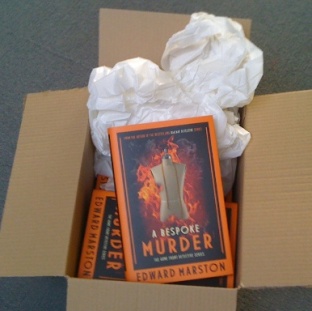 The two Kjell Eriksson paperbacks: The Princess of Burundi and The Hand that Trembles.  They scream Scandinavian crime and I find the spines stand out particularly well on the shelves.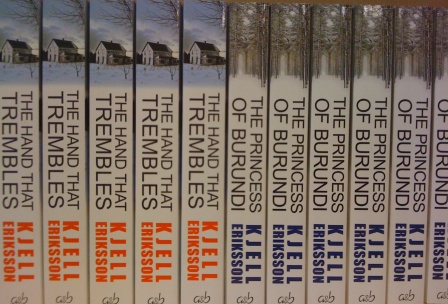 And lastly, Flying Blind, by Deborah Cooke (the first book in the young adult Dragon Diaries series) which I'd already mentioned on this blog as I loved the cover. But at the last minute the title and dragon on the front was changed from a silvery blue foil to a golden orange foil. It's created a much more effective constrast and the cover really pops out at you now.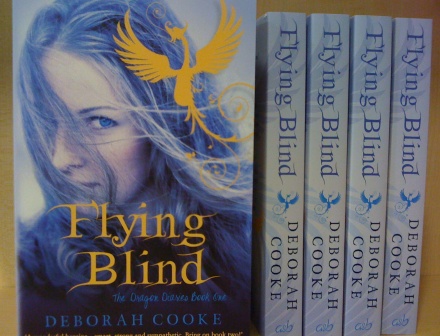 Let us know what you think!
Chiara Priorelli, Publicity & Online Marketing Manager