Wednesday Cover Story: Top That!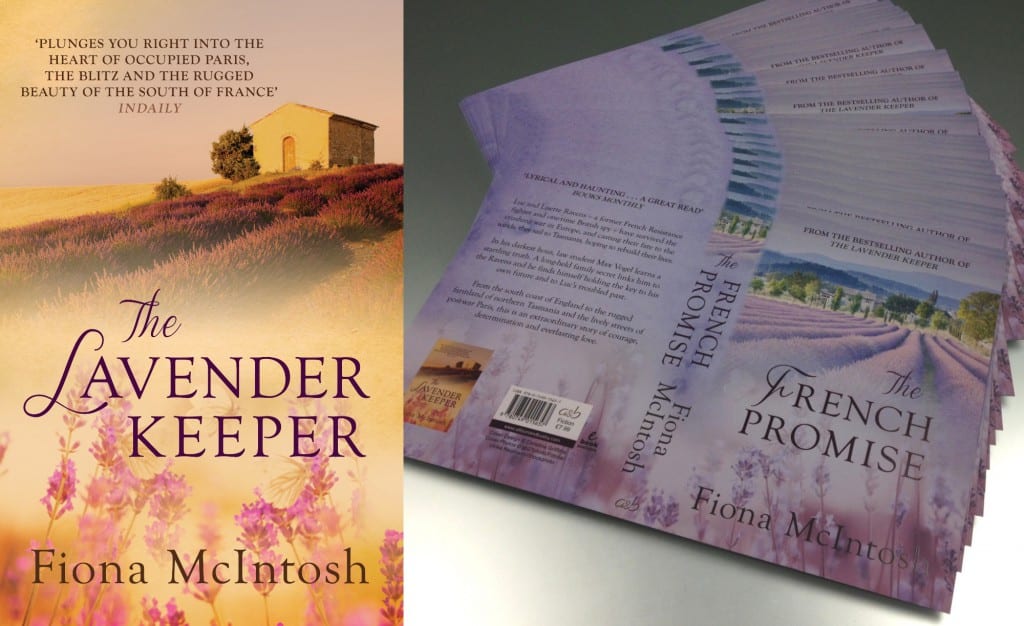 Yesterday finished covers for our second book with Fiona McIntosh, The French Promise, arrived from the printers. Doesn't it look gorgeous?
The French Promise follows on from the story of The Lavender Keeper, returning to the characters of Luc and Lisette as they try to put their demons to rest in the years following the Second World War. The Lavender Keeper was one of our most complimented on covers of 2013. The lovely people over at ebook-candy-store Jellybooks even selected it in a recent presentation as an example of great cover design. It certainly goes a long way to transporting me to the sun-baked fields of France's lavender-growing regions. So, Christina had her work cut out replicating that success second time around. But, if the litmus test is that I can picture myself strolling through those fields just long enough to work up an appetite for some good bread, cheese and wine, then I think she's done it again!
And do note we have plenty of The French Promise activity we have planned over at Goodreads this month:
Lesley Crooks, Digital & Online Marketing Manager