The Other Side of the Story
At the weekend I had some friends visiting so we played tourists and ventured out to see Wicked, the West End musical. While I've seen quite a few plays, this was my first musical and I wasn't disappointed. The two female leads had incredible voices and their characters were quite hilarious as polar opposites.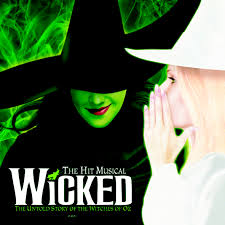 Acting almost as a prelude to The Wizard of Oz, Wicked tells the story of Elphaba – the girl who eventually becomes the Wicked Witch of the West. I love hearing the other side of the story, after all most narratives are from one point of view. We follow Elphaba as she grows up with green skin, being shunned and mocked by her peers, only to find out she is a witch with great powers and is summoned to Oz to meet the Wizard where her life changes forever. If anyone is looking for a good musical to see, I urge you to start with this. It's beautiful, funny and finally gives a voice to an understated character.
Sophie Robinson, Editorial Administrator