Wednesday Cover Story: The Very Many Lives of Pi
Not long ago I wandered into Waterstone's on Gower Street over lunch and lo and behold, who was sitting there merrily signing books, but Life of Pi author Yann Martel. Admittedly, Beatrice and Virgil has not set the publishing world alight, but the author looked unperturbed, happily watching customers stroll past, seemingly unbothered by the fact that there was no scrum for his autograph this time around.
It's been some time since the Life of Pi was first published and every week when I trawl through The Bookseller's small publishers' charts looking for A&B's presence (in the past weeks, our Railway Detective series, Spear of Destiny and all of the Rachel Caine Morganville vampire books have featured), I often see that the Life of Pi has made a re-entry.
In my opinion the book very much deserves its cult status but the publisher Canongate's consistent efforts in reinventing it has no doubt helped in keeping it on the radar for so long.
My own coveted copy and the most recognisable of editions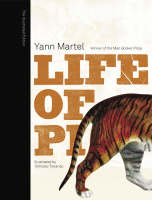 The hardback illustrated edition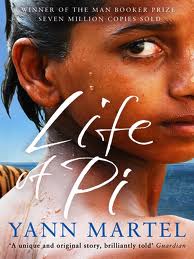 The 2009 edition that catapulted it back into the lists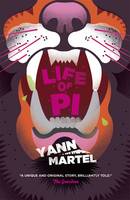 The 2010 reissue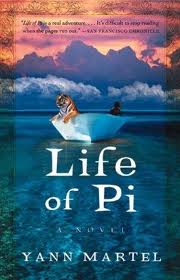 And as we're on the subject, I'd just like to say I particularly love the US edition of the book
The Beatrice and Virgil cover echoes the iconic first edition style of the Life of Pi.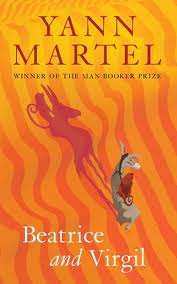 But would you want to read the Life of Pi again? For me, although I loved it and did not stop talking about it for months afterwards, it was a complete one-off. I don't want to read something similar again because its beauty and the very reason I believe it did so well.
Lara Crisp, Managing Editor
Want to flag up a cover for our Wednesday Cover Story? Write to chiara@allisonandbusby.com with your thoughts