Wednesday Cover Story: Sneek peek of Over a Hot Stove
I spent many happy hours as a child sitting with my family watching Upstairs, Downstairs, and now am counting the weeks until Downton Abbey returns to our TV screens again. And here in the A&B office we're equally excited about the upcoming release of Over a Hot Stove, by Flo Wadlow – a delightful memoir by a kitchen maid who worked in some of Britain's grand houses, including Blickling Hall in Norfolk and Hatfield House in Hertfordhire, in the 1930s.
Christina's been working on the cover design so can now offer you a sneek peek!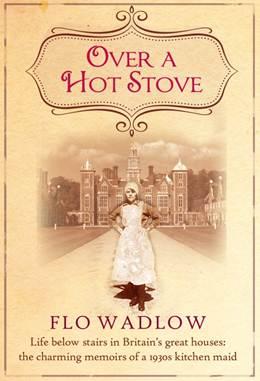 Something to keep you busy between the next episodes of Downton and give you an insight into life as a real Daisy Mason…
Chiara Priorelli, Publicty & Online Marketing Manager