Wednesday Cover Story: It All Begins with a Letter
I recently discovered something extremely gorgeous, expensive and what I have no need for at all. Which means I must have them. Yes, plural. I am talking about these:

These are the Penguin Drop Caps – a series of twenty-six collectible hardcover editions of fine works of literature, each featuring on its cover a specially commissioned illustrated letter of the alphabet by type designer Jessica Hische. What's more, the series design encompasses a rainbow-hued spectrum across all twenty-six books. How amazing would that look on your bookcase? I know mine now feels severely lacking without it! I might not be able to justify buying the whole collection, but surely just one won't hurt? The Pride & Prejudice hardback has to be my favourite: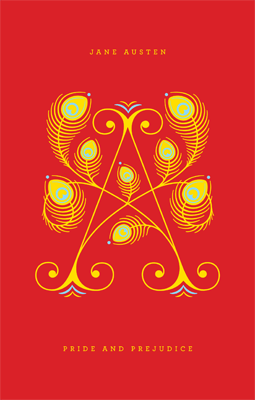 Which would you choose?
Sophie Robinson, Publishing Assistant