Wednesday Cover Story: Bitter Greens, by Kate Forsyth
On Monday the final copies of Bitter Greens arrived from the printers. And as we removed the hardbacks from the boxes, the office was soon filled with the squeals and guttural sounds that would usually be associated with, say, watching Ryan Gosling remove his shirt in Crazy, Stupid, Love (or is that just me?) or biting into a particularly luscious piece of cake (again, just me?).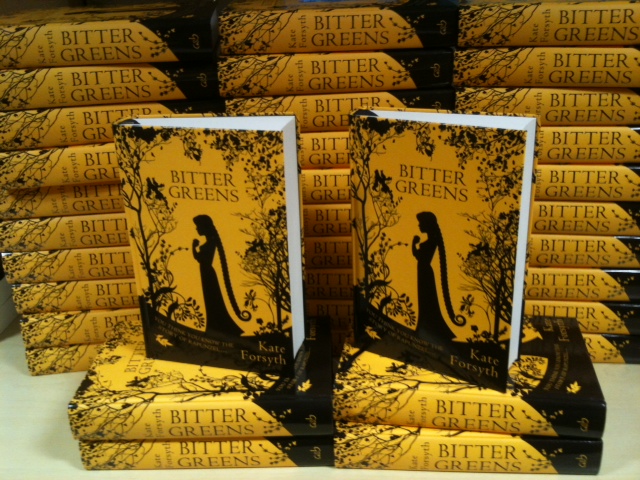 Yes, we are, let's admit it, pretty much in 'luuurve' with the Bitter Greens cover. And indeed the whole package: the printed paper case  (no jacket),  the satin ribbon-marker, the satin head-and-tail bands, the lovely matt-laminate yellow background, highlights of gloss on the black which makes it sparkle…  It's the perfect package for this captivating novel that blends history and fiction to reinvent the story of Rapunzel. We toiled and sweated over every detail, and can honestly say, we certainly got our fairy tale happy ending.
Chiara Priorelli, Publicity & Online Marketing Manager