Wednesday Cover Story: autumnal picks
As we approach the end of August, the sunshine has become more unreliable, the morning air makes me shiver and darkness is falling earlier in the evenings. The publishing world is reflecting that autumnal feel with some of the covers planned for the next month or two.
Take the following similar examples: Paul Torday's Light Shining in the Forest and Neil Spring's debut The Ghost Hunters.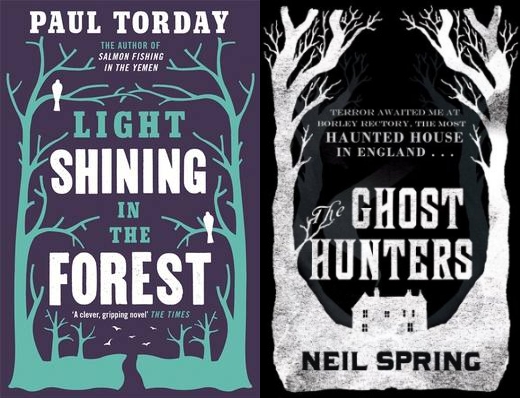 The bare trees used in both cry out for you to pick up, make a generous mug of hot chocolate and disappear under the covers until they are read. The Torday cover is a welcome change from the formula Orion had used since the success of Salmon Fishing in the Yemen. I give extra credit to the designers of The Ghost Hunters though, as if you look very closely, you can just about pick out further bare, wintry trees receding into the depths of the cover. If I'm in need of a bit of a scare this autumn, I'll be seeking out this haunted house novel…
Lesley Crooks, Sales & Digital Manager