Wednesday Cover Story: Ah, those 70's covers…
I spent an enteraining half-hour at my parents house recently, browsing their library for something to read. I ended up homeing in on a shelf of old 70s paperbacks and amusing myself for a while looking at their covers.  The cover that took the biscuit was that of The Navigator, by Morris West (pictured below) – a Pocket Book edition from 1977.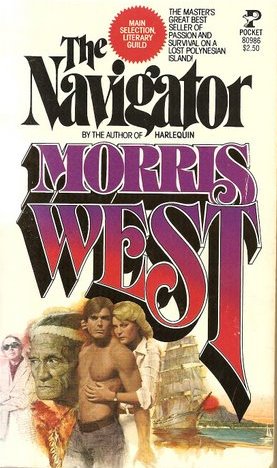 The collage of images, the posing couple (the hairdos!), the gaudy title and font. It's hideous, yet so wonderfully 70s!
Have you got any favourite old covers you love to hate? Send them to me at chiara@allsionandbusby.com or post them on our Facebook page!
Chiara Priorelli, Publicity & Online Marketing Manager