Upgrade your average Reading Weekend
If you're like me, you can sometimes picture yourself back on holiday by simlply conjuring up the book you were reading while lounging on the beach, or while catching a connecting flight. A mention of Joyce Carol Oates will make me recall reading We Were the Mulvaneys on a blissful week in Greece. The last day of a trip to Rome included picking up Harry Potter and the Half-Blood Prince and devouring it on the flight home. A shadow was almost cast across last year's holiday when I discovered that a chick-lit novel I'd picked up in a rushed 3for2 was one of the worst things I've ever had the misfortune to read. I was outraged – I'd given valuable suitcase space to it! Thankfully, my reading equilibrium was restored by Jojo Moyes's Me Before You. Uou can probably tell that I consider holiday reading a serious matter indeed.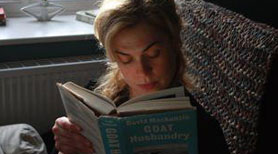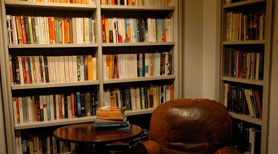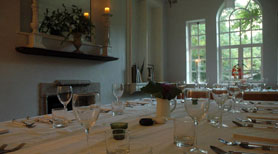 So, when I caught a whiff of a mention of a holiday for which reading wasn't a peripheral activity but the main event, I was more than intrigued. The Reading Weekend offers all-inclusive breaks in a stylish country house which include a literary salon supper, bibliotherapy session and as much or as little activity as you like. Sounds like it all boils down to lounging in (elegant) comfort with books and nattering at great length about them: perfect. And they've extended the programme to the caribbean too *swoons*. All very lovely, but please don't tell me if you book, my envy might get the better of me.
Lesley Crooks, Sales & Digital Manager