The Power of Making at the V&A
Craftsmanship and innovative design can be something we neglect at a time of mass-produced, one-size- fits-all products. So it is especially nice, and occasionally awe-inspiring, when you come across an item that has clearly had lots of time and energy lavished upon it by an individual. Like a life-size crocheted bear, for instance.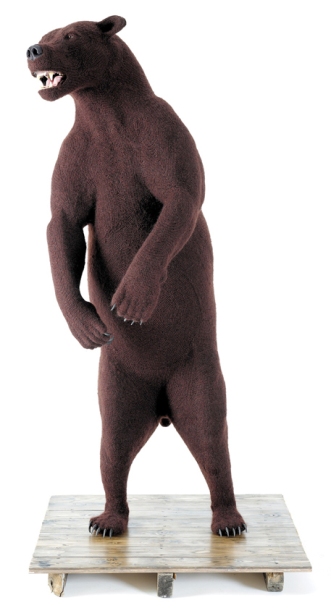 Said bear was one of the most eye-catching exhibits at The Power of Making on at the V&A until January which I urge you to see.
Much of my time pacing this space at the V&A consisted of myself and a friend studying the object on display. Then reading the accompanying information card. The doing a double-take and our heads and necks performing a lightning round of exhibit-card-exhibit-card while we tried to digest the detail involved, the materials used or the sheer genius of the creation. 3D printers, of which I'd heard but had only the fuzziest of fuzzy ideas as to how they functioned, elicited much head-scratching. And the hand-knitted rug (longer than my living/dining room and still attached to the insanely large needles) produced a tug of covetousness. But one exhibit that felt close to my heart was perhaps the most delicate one on display that had nevertheless clocked up some miles in its life. Anyone looking for inspiration for this year's Christmas cards, I give you a laser-cut snowflake that when reassembled spelled out the recipient's address, and even included the stamp and post-mark in the design.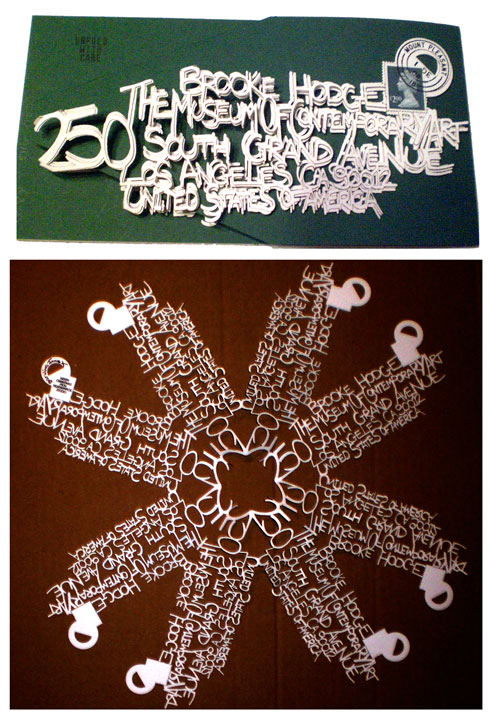 Wow. A lot of hard work though, so I'll probably be flagging up Harriet Russell's Envelopes rather than producing a poor imitation.
Lesley-Anne Crooks, Sales & Digital Manager