The House that Blake Built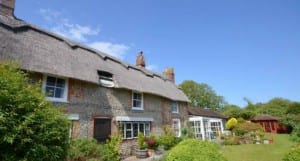 Plans to create a museum within the house that poet William Blake lived in from 1800 – 1803 are being backed by a crowdfund campaign, launching next week. To celebrate, we are running a special offer on the hardback edition of Beryl Kingston's Gates of Paradise, a charming love story, set against the historical events of Blake's stay in Felpham which is reduced from £18.99 to £7.99 on our website.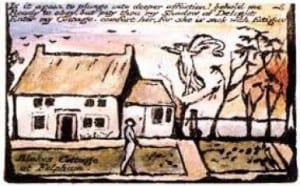 The thatched cottage in Felpham, West Sussex, in which Blake reportedly enjoyed naked readings of Paradise Lost with his wife, Catherine, came on the property market last year for the first time since 1928, at an asking price of £650,000. The Blake Society will be asking the public to donate to the campaign, in order to turn the cottage into a place to celebrate the poet's life and to encourage the continuation of his legacy. A new festival in the area, to celebrate Blake as "father of the imagination" also gets under way this month, with events from until the 20th September. Visit The Big Blake Project for more details and keep an eye out for details of how to donate to the campaign.
Kathryn, Publishing Assistant