The Germans are good at everything…
Every type of food, that is. Some people go on holiday to sight see. I go on holiday to eat. And I feel that's okay as I am now a member of a foodie-filled office.
I've just back from a lovely four days in Berlin; the city was beautiful, covered in snow and with the sun still shining. I've been a few times before and there's always so much to do, a new exhibition will appear or you'll stumble on a pop-up flea market. But one of my favourite things about Berlin is the food. The German's are amazing at every type of cuisine imaginable – Lebanese, Ethiopian, Japanese and Brazilian to name a few.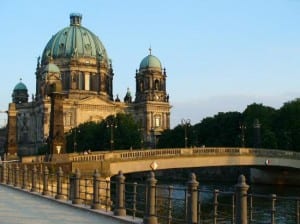 I am a self-confessed sushi-fiend and Berlin is where my love of the food is intensified to unhealthy proportions – not only is it excellent quality, it's cheaper than it is in the UK. Perhaps because the German's jumped on the sushi bandwagon a long time ago so now it's as common as Chinese food is here. But either way, after a long day of walking I end up sitting down, loosing all sense of self- discipline and ordering this: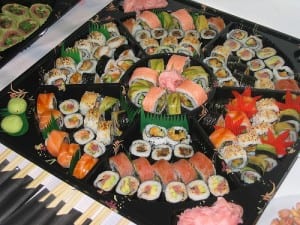 But that's what holidays are for right?
What do you enjoy most about your holidays?
Sophie Robinson, Publishing Assistant