The best books you've never heard of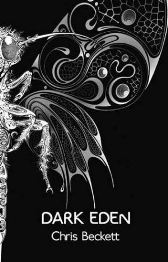 The other week I attended my first literary awards bash – the Clarke Award, one of Britain's most prestigious award for Science Fiction novels, set up with a grant from Arthur C Clarke.
It was held at the Royal Society and open to the public for, I think, the first time this year. After a lively panel covering everything from organic ships in space within a hundred years, gravitational wave detection, the objects that will define the future, and back to organic ships in space, we got down to the serious business of presenting the award. It went to Dark Eden by Chris Beckett, more on which later.
Walking around the drinks reception afterwards, there were a host of famous faces from the science fiction and fantasy world, authors including Nick Harkaway, Juliet E McKenna, and Jeff Noon, and agents and editors that I recognised from Twitter, though I must admit I was too nervous to speak to any of them, and just stood in a corner quietly drinking until scuttling off home. (We haven't quite reached the stage where it's socially acceptable to go up to someone and say, po-faced and deadpan, 'I really liked your tweet on Wednesday the 24th at sixteen minutes past three' – but when we have, the world will be a better place.)
The thing about the Clarke Award, what makes it different from many of the other mainstream science fiction and fantasy awards, is that it's decided by a panel of judges. A lot of the other awards decide their winners by votes from their members, and they often choose superb books, but these books tend to be relatively mainstream. Yet the Clarke Award frequently champions those books which have gone under the radar, often from smaller publishers like we are, and gives them all the recognition they deserve.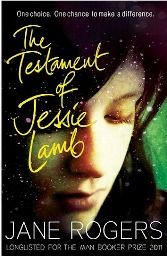 Last year's winner – The Testament of Jessie Lamb, by Jane Rogers – was a book I hadn't heard of, by an author I hadn't heard of, and of a type I don't usually read, Young Adult fiction. Yet I went and bought a copy after it won the award, and discovered a fantastic, brilliant and moving book, that I would otherwise have missed entirely. I've yet to read this year's winner, having relapsed into reading Proust to get through many long train journeys, but it's another book that had completely escaped my attention, and yet I'm fully expecting it to be as fantastic as The Testament of Jessie Lamb was.
Which just goes to show that sometimes you shouldn't just stick to authors or books you've heard of, in genres or categories that you usually read, but occasionally try something a little different, something you've never heard of before, because, every once in a while, it could turn out to be a gem. So why not have a browse through our catalogue, and pick something you wouldn't usually read but which has got cracking reviews, and you never know, it could turn out to be the best thing you've read in ages!
George Alabaster, currently doing work experience at A&B