Every now and again we are contacted by freelancers asking us to keep them on our radar.
Alice Stevenson is one such freelancer and although we rarely do books requiring illustrations like this, I can't help myself from browsing her website to see the beautiful new things she's been up to – like her beautiful Barbara Trapido covers.

We are also on Kate Forrester's mailing list , another artist whose absolutely gorgeous designs make me want to go out and acquire a book to go with her work, instead of the other way round. You may recognize Kate's distinctive typography from the John Lewis posters around Christmas time and her style makes for eye-catching titles on book covers.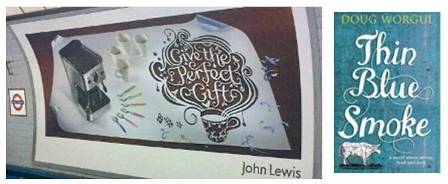 Sigh…to have one tenth of these lovely ladies creativity!
Luckily our fabulous Art Editor (and brilliant photographer), Christina Griffiths, is a master at creating works of art using picture libraries (see some of the covers for the Morganville Vampire series below as an example)

so we rarely need to use freelancers.
However, one artist we have used in the past is the incredibly talented Mick Wiggins who designed our cover for The Language of Bees .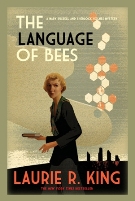 Beautiful, yes?
Lara Crisp, Managing Editor