Susan Wooldridge speaking at Hainault Library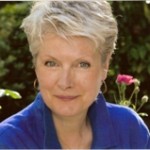 Friday 23rd July, 7.00pm – 9.15pm Hainault Library, CHIGWELL
Come and join the Big Read Read Summer event with actor and now author Susan Wooldridge, who will be talking about her debut novel The Hidden Dance which has been shortlisted for the fiction prize for Redbridge's annual book award, the Big Read Read. The event will take place at Hainault Library, 100 Manford Way, Chigwell IG7 4DD and the talk will be followed by a Q&A, booksigning, book quiz and strawberries and cream tea. For more information please call on the library on 020 8708 9206 (ask for Rhonda Brooks).