Romantic Novelists Talk about Love at Waterstone's, Uxbridge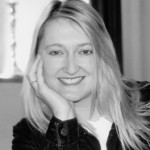 Saturday 10th October, 2.00pm WATERSTONE'S, UXBRIDGE
A Let's Talk About Love Event. Join four romantic novelists, including Victoria Connelly, Juliet Archer, Janet Gover and Jean Fullerton, as they share all their secrets about love, relationships and writing. For more information contact the bookshop on 01895 272800.